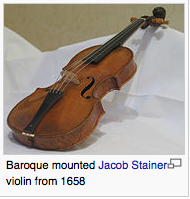 Our program (11 minutes and 21 examples of evaluation essays seconds) features a program of "Bawdy Songs and Fythel Tunes" including "Hit her on the Bum" by Robert Bremner (1713-1789) and "Watkins Ale", an anonymous work from an English Broadside.
Robert Bremner was a Scottish violinist and composer who wrote sonatas and variations based on popular tunes of this day. Watkin's Ale comes from an old English broadside, which was sort of a newspaper in its day. It is a cautionary tale for young women with a moral at the end.
This performance by Ars Antigua directed by Jerry Fuller, features Nancy Bristol, soprano.