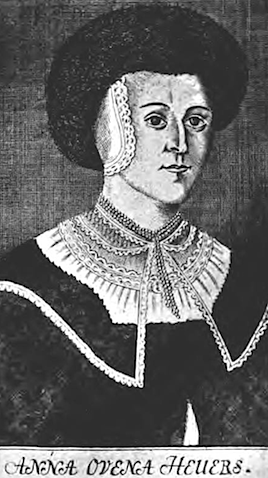 Our program this month features three Baroque compositions by women composers, performed by the Ars Femina ensemble.
The first work on our program is Componimento for violin and continuo, composed in Venice in 1622 by Lucrezia Vizana. Vizana entered the convent of St Christine in 1598 at the age of 8, where she was trained in music. Her compositions are characterized by virtuosic ornamentation, as we'll hear in this performance by violin soloist Katie Whiteside.
Next on our program are Two Dutch Carols by Anna Ovena Hoijer. Both carols were composed in Rotterdam, the first in 1617, and the second in 1622. Although Hoijer was Dutch, she wrote in German to reach a wider audience. In this performance, the mezzo-soprano soloist Julie Hartwein sings in German, and the chorus is sung in English.
The final pieces on this program are Two canzonas for duo violins, composed in Regensberg , Germany in 1600. These instrumental pieces were discovered in the bindings of a set of choirbooks used at the Regensberg Cathedral, with the composer only identified as "La Contessa." Thanks to recent scholarship, the mysterious composer has finally been identified as Maria Paterina.