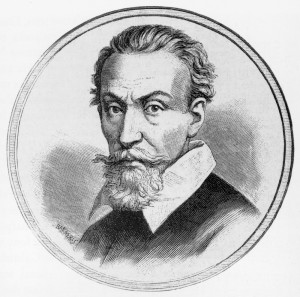 Based on the Greek myth of Orpheus and Eurydice, Claudio Monteverdi's L'Orfeo has come down through history as one of the earliest operas to employ the full resources of the orchestra. Monteverdi's use of polyphony, and especially his innovative orchestration, dazzled audiences at the 1607 Premiere. The original score called for about a dozen vocalists and over forty instrumentalists, including brass, winds, strings, harpsichord, organ, and percussion. In L'Orfeo Symphonia, we will hear some of the memorable tunes from that opera, performed on period strings and continuo.
Claudio Monteverdi's L'Orfeo Symphonia, as performed by the Baroque Ensemble of Brigham Young University-Idaho, under the direction of Robert Tueller.
Ars Antigua Presents promotes the work of early music students at the high school and college levels. If you know of an ensemble that represents this next generation of performers, let us know and they may be featured on our podcast.
Podcast produced by Joshua Sauvageau
[12'55"]
Podcast: Play in new window | Download