Working and living almost exclusively in early-eighteenth century Paris, Louis-Nicolas Clérambault was primarily an organist. While employed in the Parisian churches of Grands-Augustins and Saint-Sulpice, he honed his skills as a composer. While Clérambault was organist and choir director at the royal house of Saint-Cyr he developed the French Cantata form and was widely heralded as the master of the genre.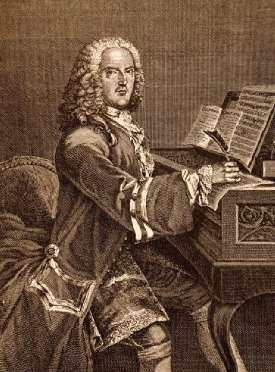 Many of Clérambault's secular cantatas were concerned with Greco-Roman subjects and have titles like Orphée, Apollon, and La mort d'Hercule. We will now hear a selection from one of these secular cantatas, titled Léandre et Héro. This is a Récitatif and Air fort et tendre from Léandre et Héro of Cantates françoises, livre II by Louis-Nicolas Clérambault. This performance is by Génération Harmonique.
Ars Antigua Presents promotes the work of early music students at the high school and college levels. If you know of an ensemble that represents this next generation of performers, let us know and they may be featured on our podcast.
Podcast produced by Joshua Sauvageau
[8:03]
Podcast: Play in new window | Download