Nicolas Bernier was an Italian-influenced French composer of motets and cantatas who lived from 1664 until 1734. Bernier is a lesser-known composer of the French baroque, who belonged to the generation that came between Lully and Rameau. Although he spent his formative years in Italy, he returned to Paris and held many different musical posts in churches there.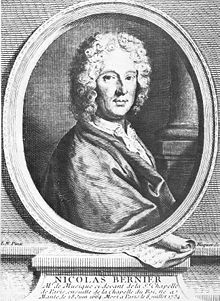 In 1711, Bernier published some works in his Troisième livre des cantates françoises. From this collection comes a cantata, which, interestingly, is in praise of coffee; a beverage that was unknown in France until 1669. The vocal melody and instrumental coloration of Le Caffé evokes an exotic quality, in keeping with early-18th century Europeans' feelings towards this captivatingly foreign beverage. There are three airs, along with a prelude and three recitatives that make up Le Caffé, and the first of these resembles a sarabande. The poetry for this air, written by Bernier's contemporary, Louis Fuzelier, describes the delights of caffeine-induced insomnia.
We will now listen to that first air from Bernier's Le Caffé. This is Air Gracieux: Gracieusement, and it is performed by Les Grâces…
Ars Antigua Presents promotes the work of early music students at the high school and college levels. If you know of an ensemble that represents this next generation of performers, let us know and they may be featured on our podcast.
Podcast produced by Joshua Sauvageau
[9:04]
Podcast: Play in new window | Download