By the late 17th century, the term "consort music" had given way to such now familiar terms as concert, concerto, and sonata. For the century prior, and especially in the Jacobean era, consort music was extraordinarily popular in England. It was in the twilight of consort music that the publisher John Carr compiled an anthology of several consorts and airs, which was titled Tripla Concordia.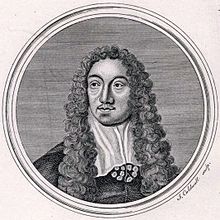 A few years later, in the twilight of his own life, the sometime theatrical composer and organist Matthew Locke edited Carr's anthology and added three of his own suites. This was likely the last consort music Locke ever wrote, as he died a little later in that year (1677). Consort music represented the bulk of Locke's compositions, but oddly he hadn't composed any for nearly twenty years prior to the publication of Tripla Concordia. The structure of the three suites he submitted closely resembled some of his own theater music.
The Wayward Sisters are a group of young performers who met at Oberlin Conservatory. They were winners of the 2011 Early Music America/Naxos Recording Competition.
Ars Antigua Presents promotes the work of early music students at the high school and college levels. If you know of an ensemble that represents this next generation of performers, let us know and they may be featured on our podcast.
[11:34]
Podcast: Play in new window | Download