Probably the greatest Spanish Renaissance composer, Tomás Luis de Victoria was born in Avila in 1548. He began his musical career as a choirboy at Avila Cathedral and by 1565 was enrolled as a singer at the Jesuit Collegio Germanico in Rome. While there, he composed his first motets under the tutelage of Palestrina. As an organist and maestro di cappella, Victoria held various posts during his time in Italy. He continued composing motets, hymns, and masses which won him great acclaim in his native Spain. He returned home in 1587, composing polychoral masses, Magnificat settings and psalms until his death in 1611.
The nine-part Missa pro victoria was composed in 1600 to celebrate the Treaty of Vervins. This mass, apparently a favorite of King Philip III, is one of several Spanish battle masses that was partly based upon Clément Janequin's 1528 chanson, La guerre. It is from the Missa pro victoria that we will hear this month's selections, Gloria, Sanctus, and Benedictus. The performers are a Chicago-based a cappella ensemble, the Marion Consort, under the direction of Amy Bearden.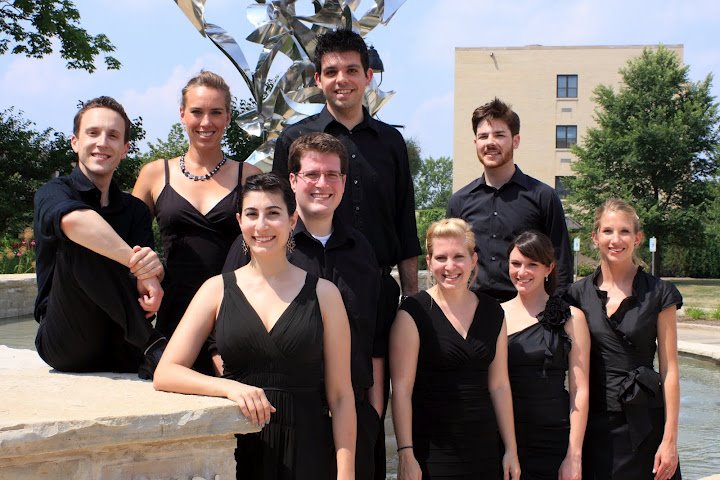 The Marion Consort specializes in choral music of the Middle Ages, Renaissance and Baroque periods and will be performing again in Chicago on the last weekend of July, 2012. Be sure to check in with us here at Ars Antigua Presents for more details.
Ars Antigua Presents promotes the work of early music students at the high school and college levels. If you know of an ensemble that represents this next generation of performers, let us know and they may be featured on our podcast.
Podcast produced by Joshua Sauvageau
Podcast: Play in new window | Download