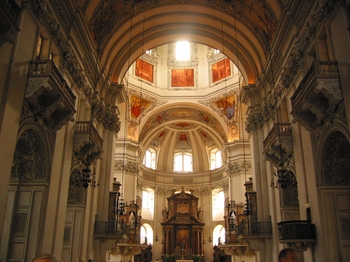 Our featured composer for January is the 17th century Bohemian composer, Heinrich Ignaz Franz von Biber. Biber was one of the finest violinists of his day and his violin sonatas continue to be performed with regularity. Biber also wrote a substantial amount of sacred instrumental and choral music, from which we will sample here.
Biber's Missa Christi resurgentis was composed in 1674 while the composer was working in Salzburg. This mass, like so many of his sacred works, was originally meant to be performed in the Salzburg Cathedral, with different instrumental and vocal groups separated spatially throughout the church.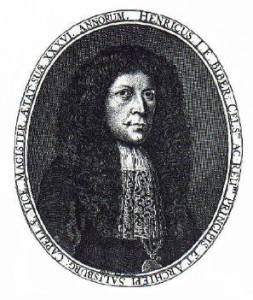 Cambridge Concentus, (under the direction of Joshua Rifkin) performs the Gloria from Biber's Missa Christi resurgentis in this live performance.
Podcast produced by Joshua Sauvageau
[10:20]
Podcast: Play in new window | Download