Today we are exploring music for the viol consort, featuring a seldom-heard composer, Christopher Simpson.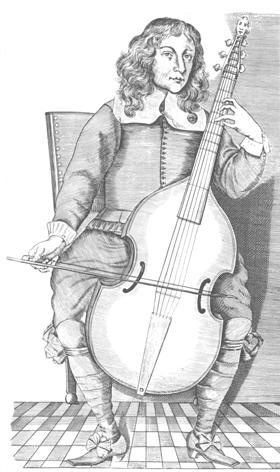 Simpson was born between 1602 and 1606, at Egton, Yorkshire. He was the eldest son of the manager of a theatre company patronized by wealthy Yorkshire Catholics. Very few of Simpson's musical compositions appeared in print during his lifetime except those included as examples in his books. A small number of his compositions also survive in manuscript form, such as two sets of fantasias entitled The Monthes and The Seasons, which both consist of one treble and two bass viol parts.
All his surviving instrumental works are for viol ensembles or for the solo viol, an instrument about which he wrote, "a viol in the hands of an excellent viol player may no doubt be reckon'd amongst the best of musical instruments. To play extempore to a ground is the highest perfection of it".
In addition to Simpson's The Monthes, we will hear Fantasia VIII by Giovanni Coprario, and La Bernardina by Josquin des Prez. Performing is the Viol Consort: Liam Byrne, Joelle Morton and Erica Rubis.
Program length: 9:34