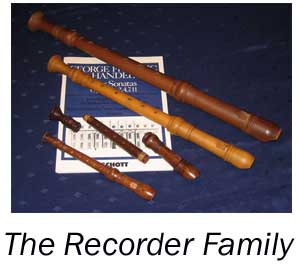 Our program this month (13 minutes and 29 seconds) features Amy Pikler, winner of the 2008 Ars Antigua–Midwest Young Artists National Early Music competition, generously sponsored by Walgreens. Fifteen year old Amy Pikler began her musical studies at the age of five and currently studies violin with Desiree Ruhstrat and recorder with Patrick O'Malley. Amy has appeared as soloist with the Sewanee Summer Music Festival Orchestra, the Chicago Chamber Orchestra and the North Suburban Symphony. In 2006 Amy won the junior division of the Ars Antigua–Midwest Young Artists Early Music competition, in addition to winning the senior division this year. Amy also plays violin and is a member of the symphony orchestra and chamber music program at Midwest Young Artists.
This month's program includes three short pieces:
Concerto in F Major movement three by Giuseppe Sammartini (1695 – 1750)
Siciliana from Sonata in E-flat Major by Johan Sebastian Bach (1685-1750)
Concerto for Sopranino Recorder movement one by Antonio Vivaldi (1678-1741)
Midwest Young Artists, located in Highwood, Illinois , is the largest and most comprehensive youth ensemble music program in the Midwest . Founded in 1993 with one orchestra, MYA has grown to include 5 youth orchestras, more than 60 chamber music ensembles, 3 choral groups, an all-inclusive jazz program, and classes in music theory and history.